No time to get CPR certified?
At least get CPR friendly, in minutes.
Life depends on it!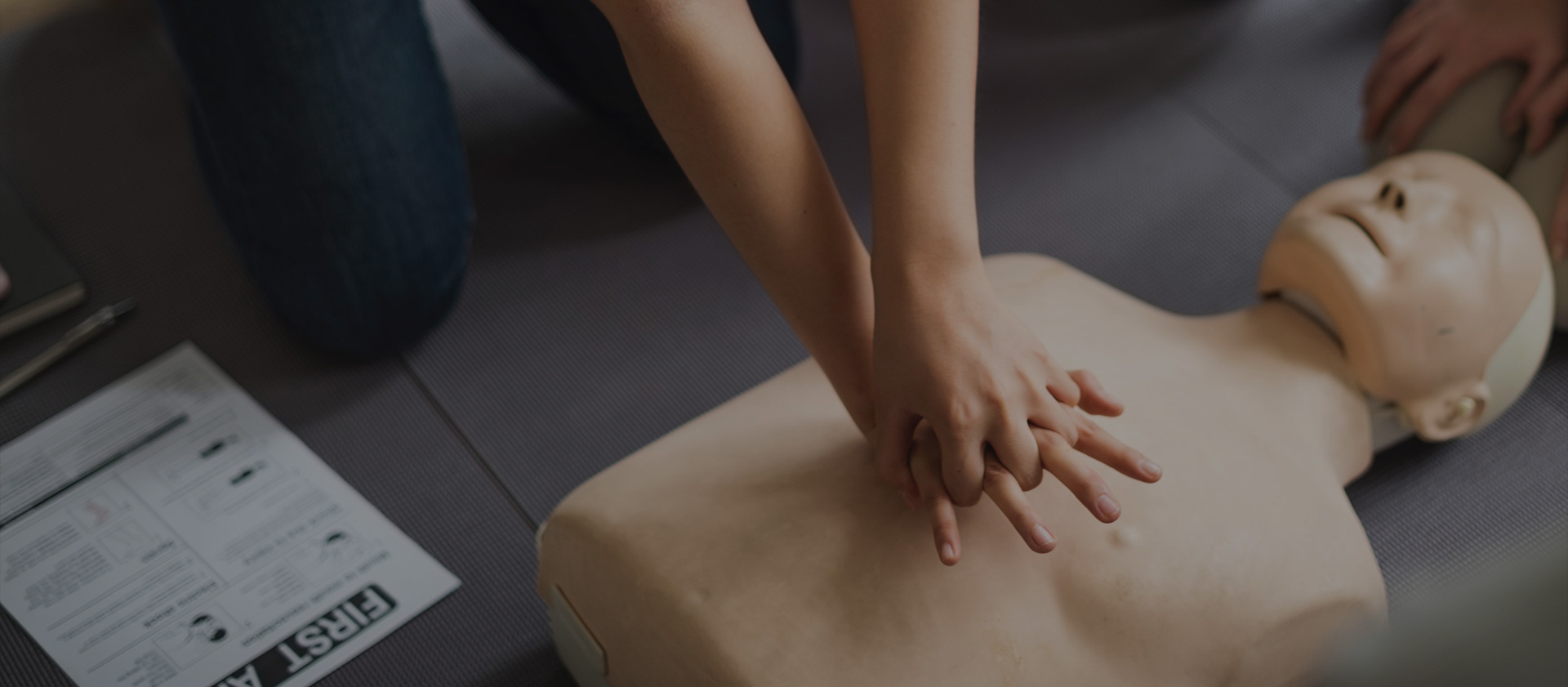 Automated External Defibrillators (AED)
Automated External Defibrillators (AED)
With just CPR the chance of survival is 9%. It's only an Automated External Defibrillator (AED) that will restart a heart. So CPR combined with a defibrillator within 2-3 minutes improves the chances of survival to as high as 95%. Every 60 seconds delay in getting a defibrillator on a sudden cardiac arrest patient reduces their chances of survival by 10%.
What type of defibrillator should I buy?
All defibrillators are fundamentally designed to do the same thing – restart the heart with a shock. But they all come with different and unique features depending on your requirements and your budget. These include ECG display and prompt type (voice and or LED video), IP (protection) rating, CPR live coaching and feedback, length of warranty (5-8 years), battery life (4-7 years), paediatric capability and escalating shock voltage attempts. Get in touch to discuss your needs and options available.
"We have an AED in my street and one in the car. Having access to an AED within 3 minutes can improve survival rates by as much as 95%. You never know when you'll need it!"

— Ian Hutchinson, CPR friendly founder
Key defibrillator (AED) differentiating features to look for:
Prompt types: Voice, LED video or both

Warranty: 5 - 8 years

Battery life: 4 - 7 years

CPR live coaching/feedback: Variations

Paediatric capability: Yes/No

Escalating shocks: Voltage variations

Protection (IP): Water & dust rating

Package extras: Online training, storage etc

Price: From $1,799 upwards based on features
Want to discuss your needs and options?
Training & Education Resources
Knowing CPR theory is one thing, but having practical hands-on experience with training on a manikin is another.
Community Lifesaver in a Box
This is one of the simplest CPR training solutions we have come across. It's like having your own CPR trainer in a box along with your very own blow-up manikin and excellent 30 minute training DVD. This is a super-efficient and cost-effective CPR training system that is ideal for either your family, a small CPR friendly BBQ, street party, school, club or workplace event.  
Hands-On CPR training
The Community Lifesaver in a Box is your own personal hands-on CPR learning program using "watch and do" training techniques that allow individuals to:
Practice CPR on their own personal mini CPR manikin

Learn essential CPR skills in under 30 minutes

It is a personal learning program

A revolutionary method of teaching the core skills of CPR.
"This program has been research proven to be equivalent to a traditional CPR course for learning the core skills of CPR"
— Royal Life Saving NSW